ISSA Trade Show Las Vegas- Booth #2423

Where to find us:
We're excited to share that we'll be at the ISSA Trade Show 2023, a top event in the hygiene industry.

The event runs from November 13th to 16th, and we'd love for you to visit our booth, #2423, to learn about the latest from Hylab and our fantastic team.
What to expect:
During your visit to our booth, you will have the opportunity to:

Discover Our Products: We're showcasing our newest cleaning equipment, including eco-friendly cleaning solutions and smart sanitation devices. These products are designed to boost efficiency, cut costs, and raise hygiene standards in your facility.

Expert Advice: Our industry experts will be on hand to answer your questions and provide tailored recommendations for your specific cleaning and hygiene needs.

Special Surprises: As a thank-you for your ongoing support, we have some surprises for those who visit us at the ISSA show.
At Hylab, we understand how vital cleaning and hygiene are for safe and healthy environments, especially in these challenging times. Our commitment to providing advanced solutions has never been stronger. We've been hard at work developing new technologies and products to meet the industry's changing needs.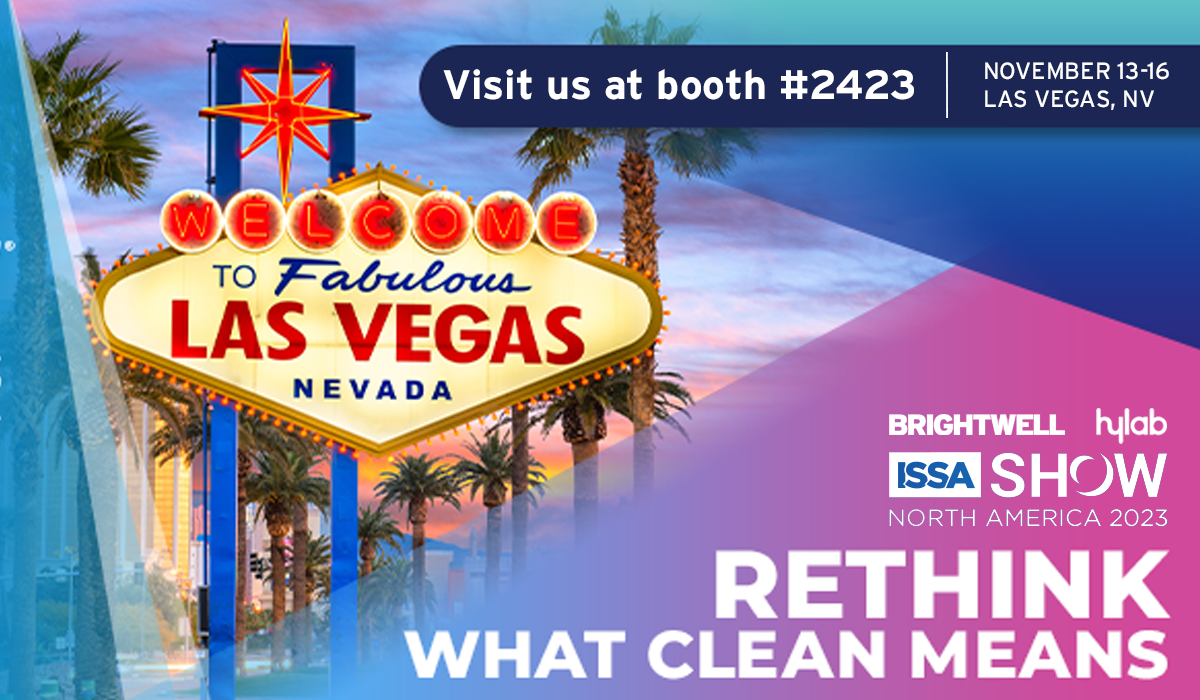 Additionally, our sister company, Brightwell, will be joining us, providing combined dosing and dispensing solutions. Furthermore, we have exciting updates to share about both Brightwell and Hylab at the event. We are eagerly anticipating the opportunity to meet you in person, introduce our exceptional team, guide you through our products, and provide you with the chance to learn more about our companies. See you soon!