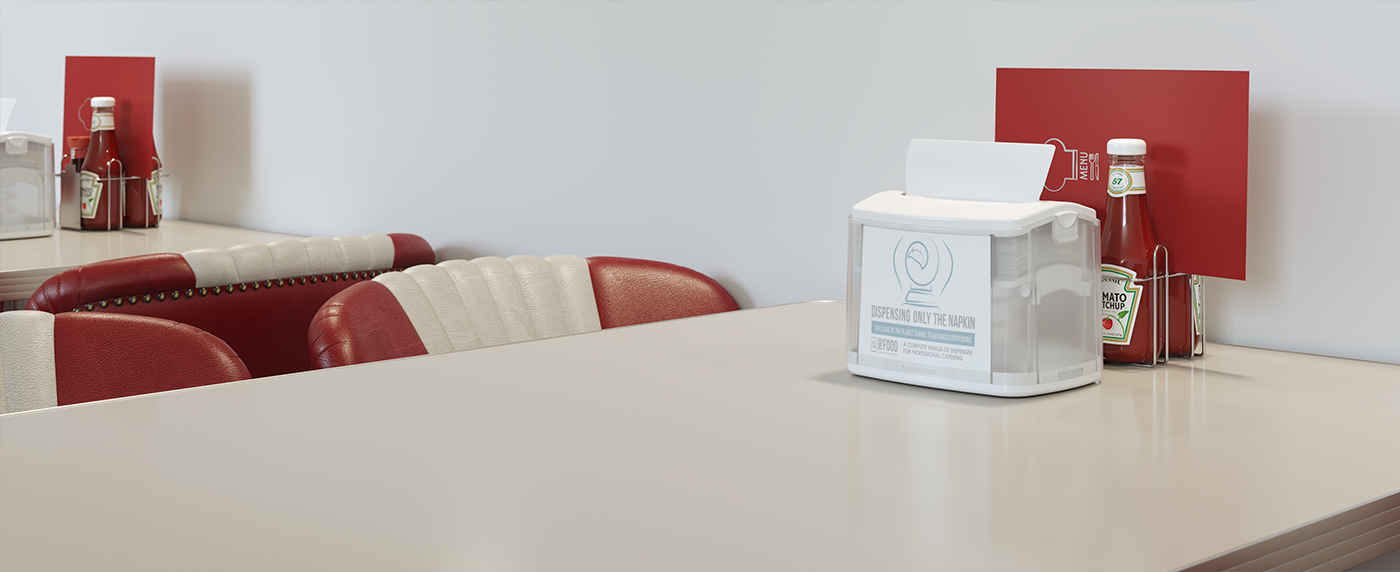 Profood Range
Food-related solutions
for commercial spaces
Achieve clean and functional operations
with our industry-standard compact food
setting solutions, delivering the benefits of
cleanliness and functionality

Cleanliness and efficiency with
our hygienic, handy, and functional solutions for a well-organised space
Elevate your food-related environment with our hygienic, handy, and functional solutions. Enjoy transparency to monitor consumables and the ability to customise advertising inserts in napkin dispensers with menu or promotional material. Optional anti-microbial additives further enhance hygiene. Experience a well-organised and pristine environment with our range of products.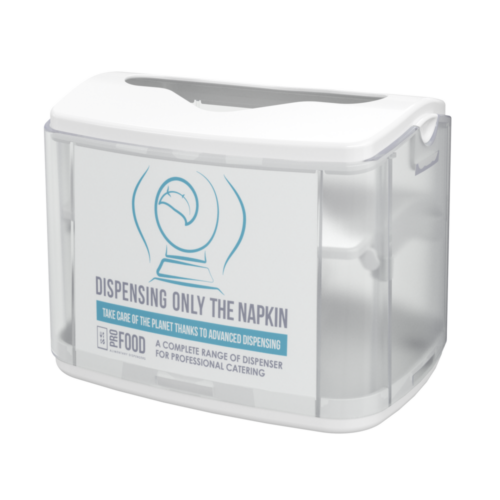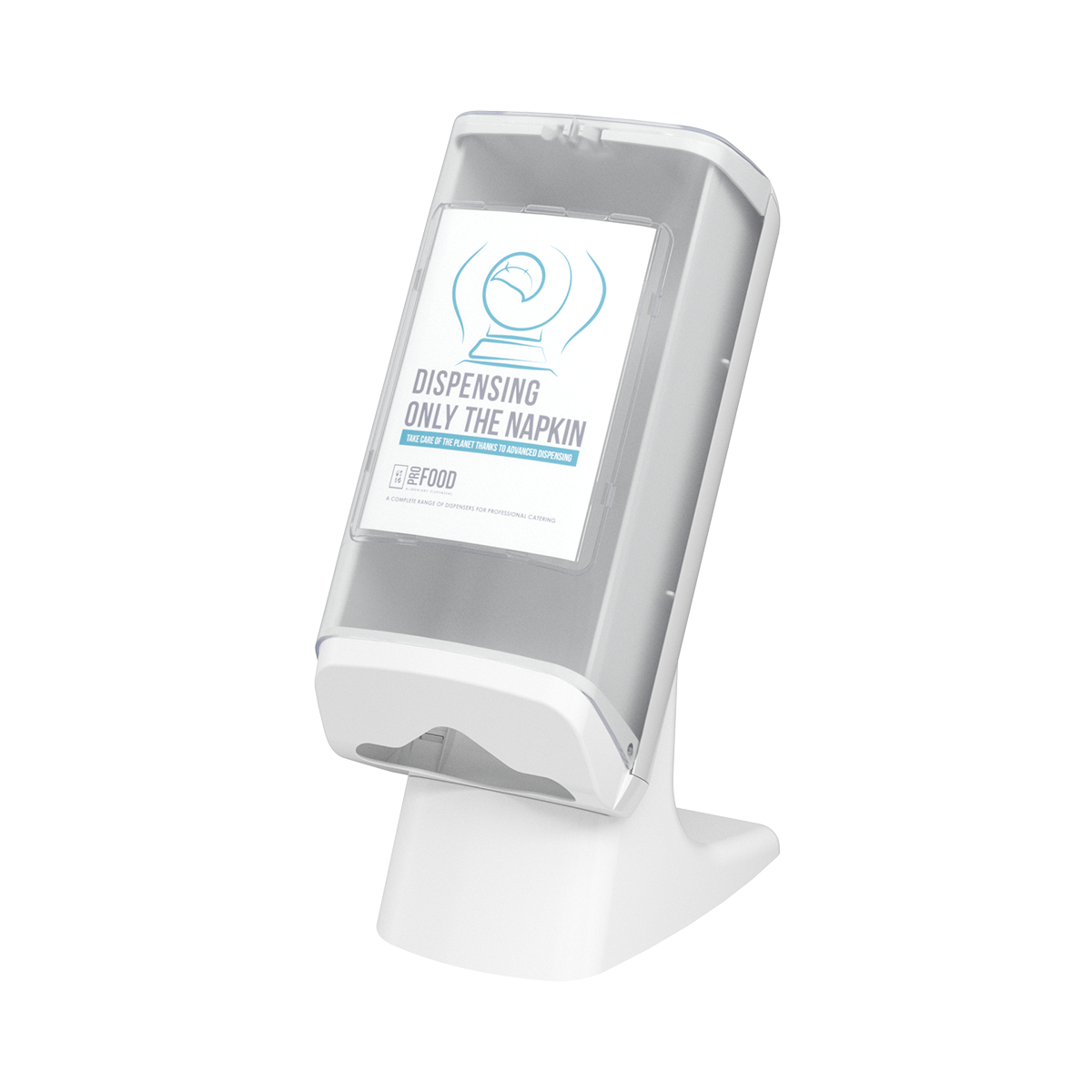 Napkin Dispenser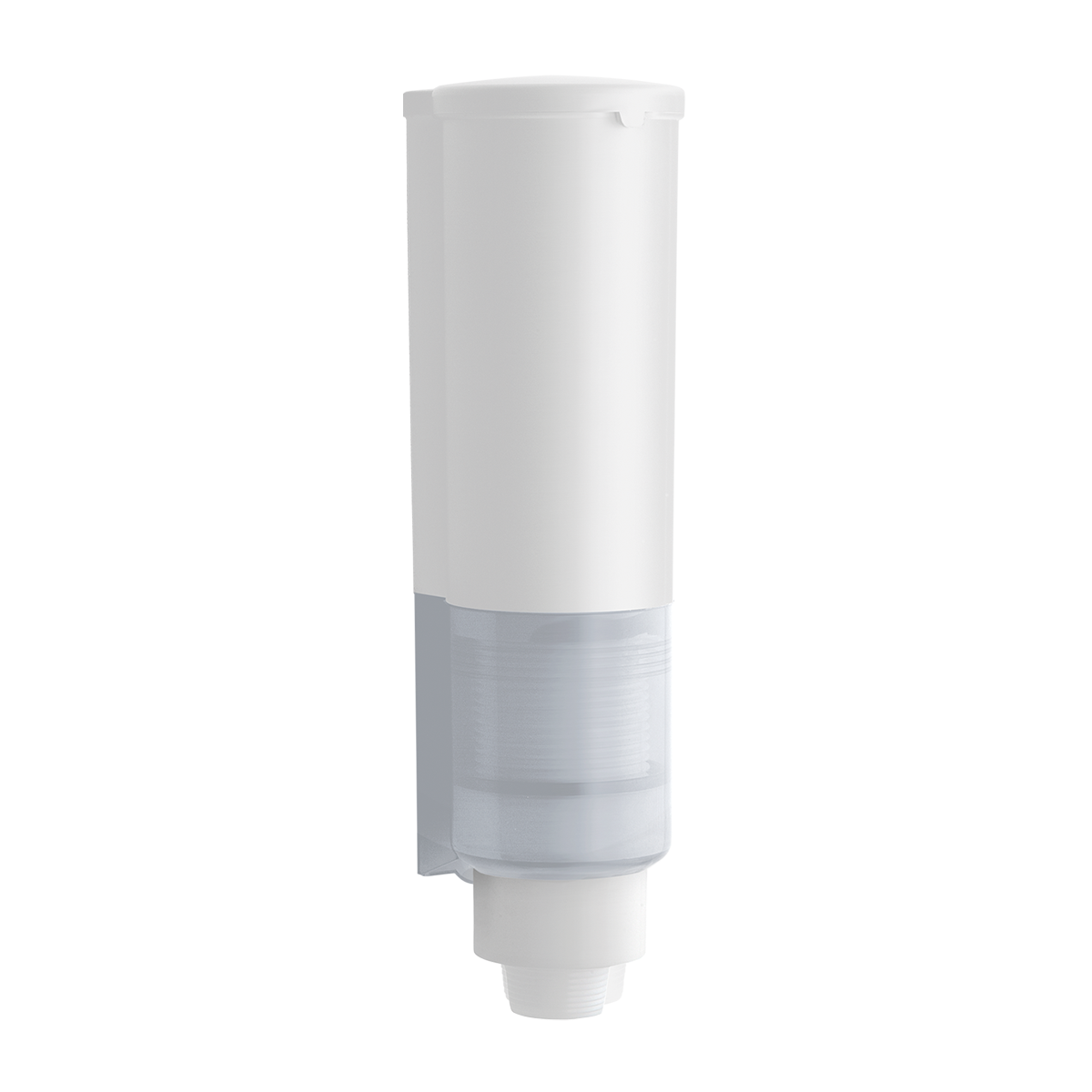 Plastic Cups Dispenser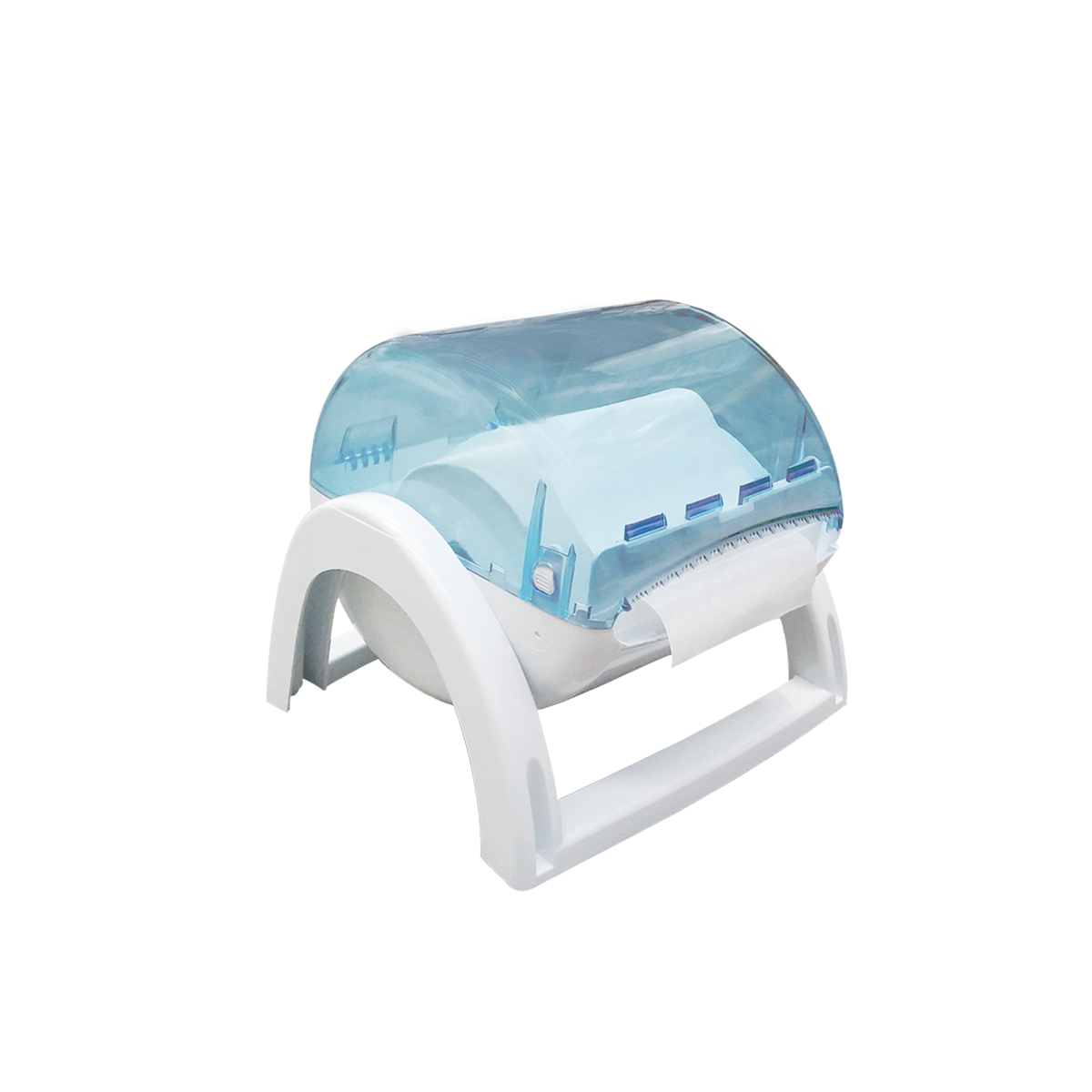 Paper Roll Holder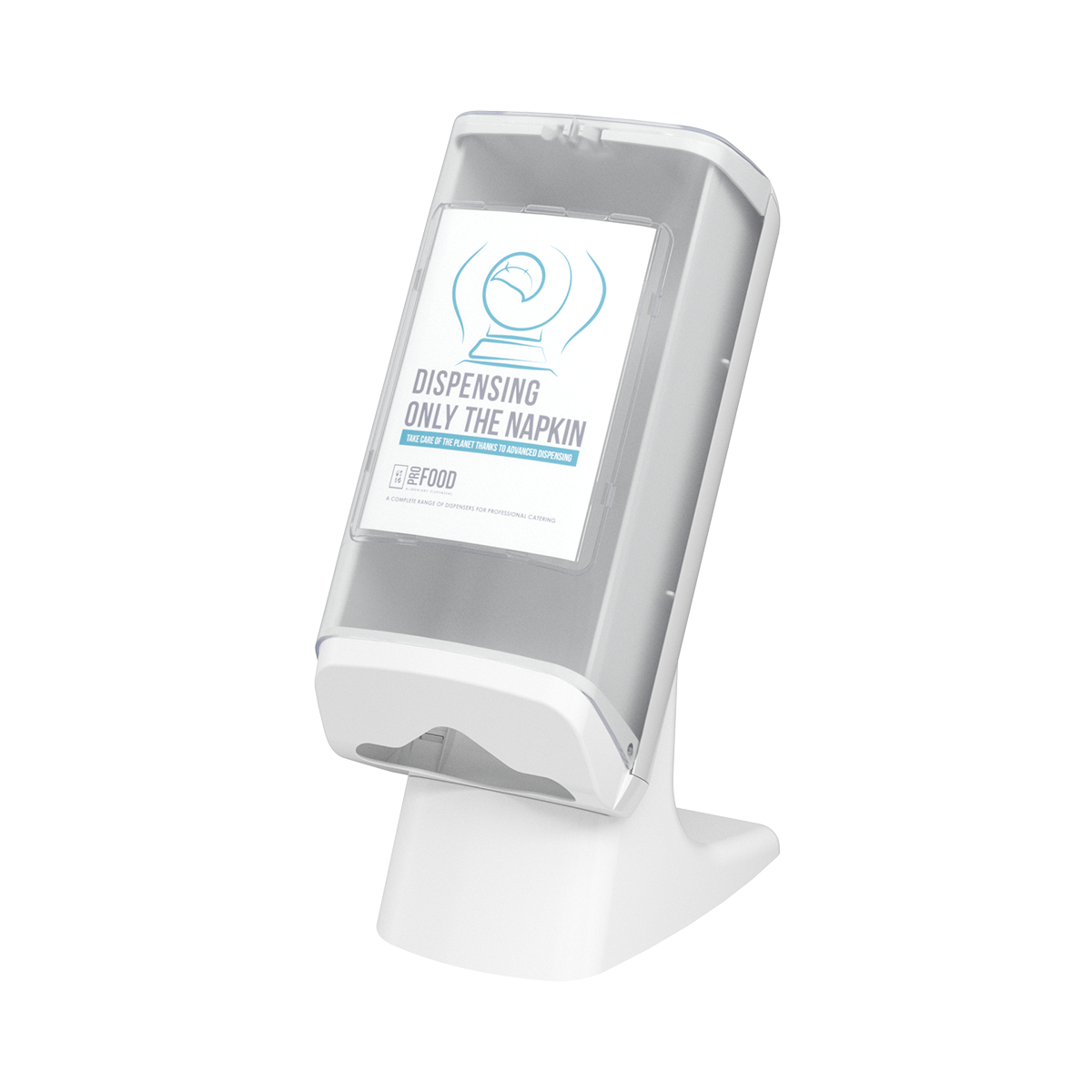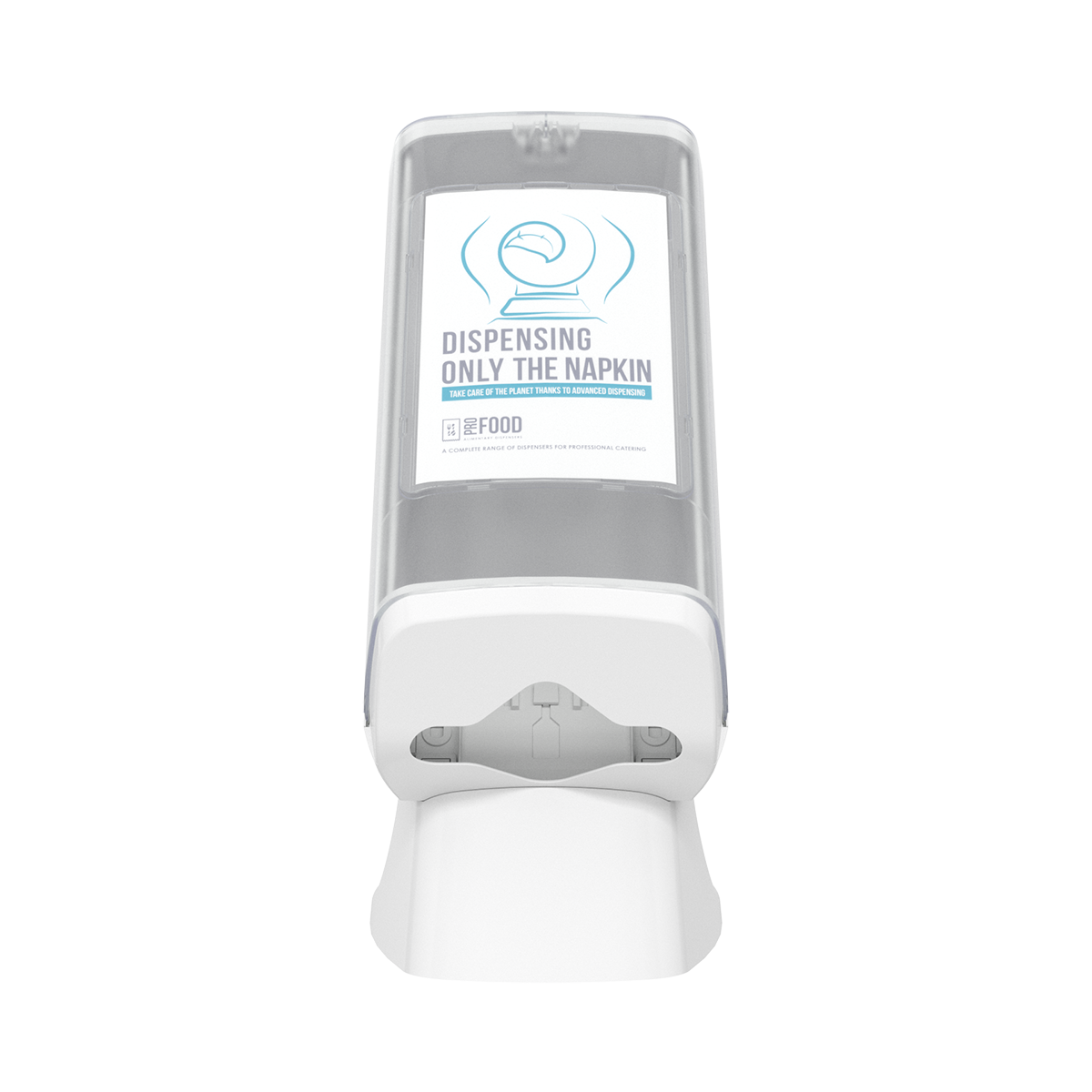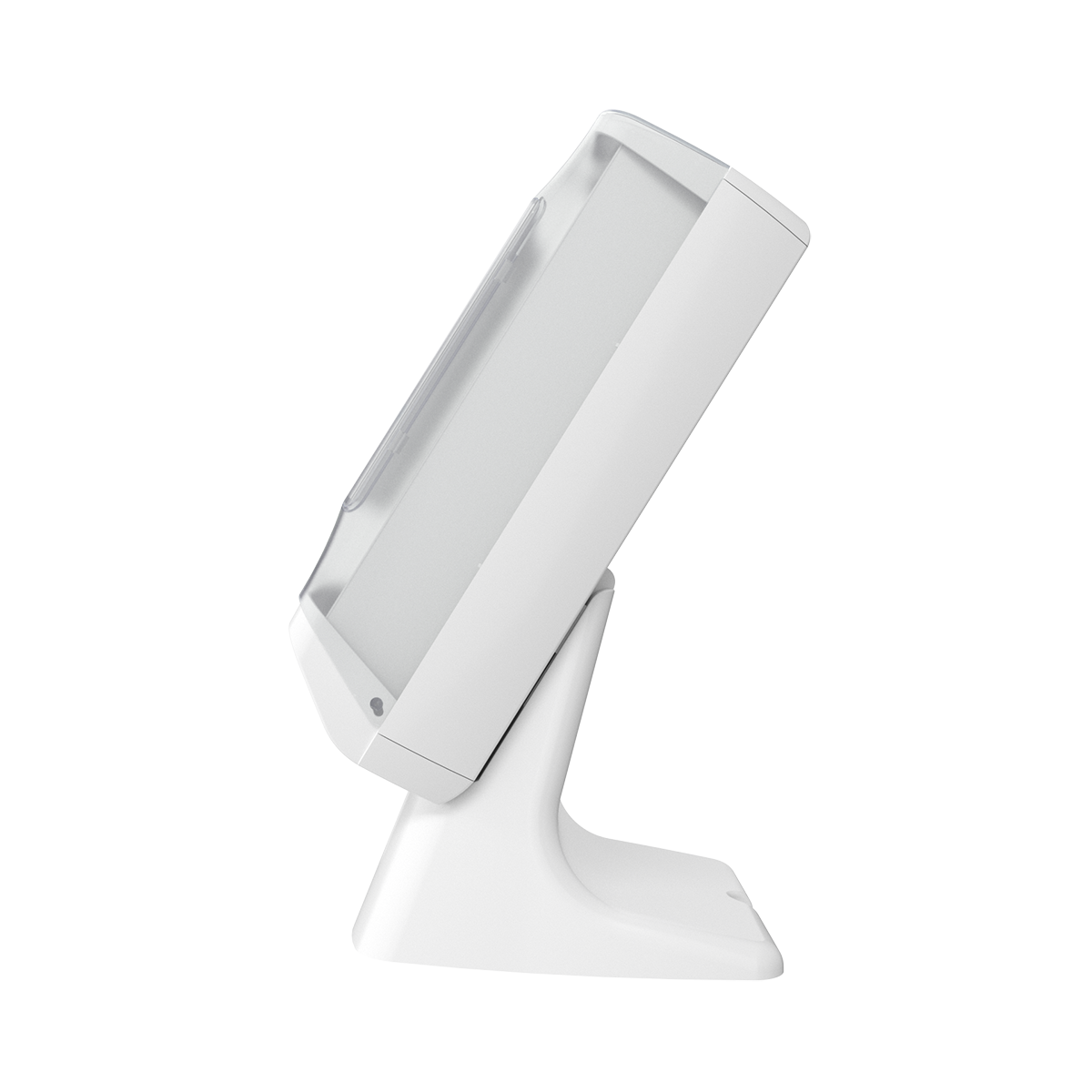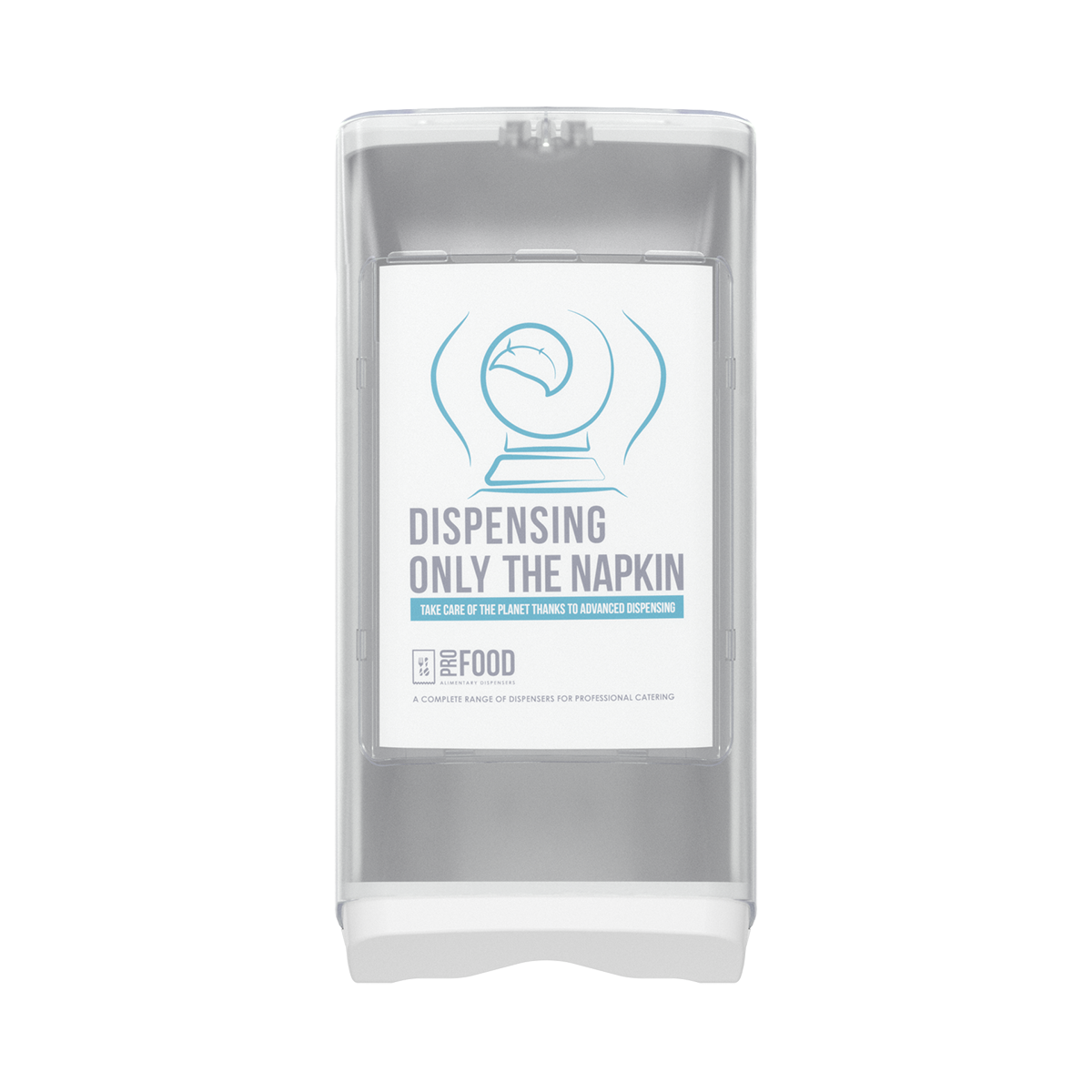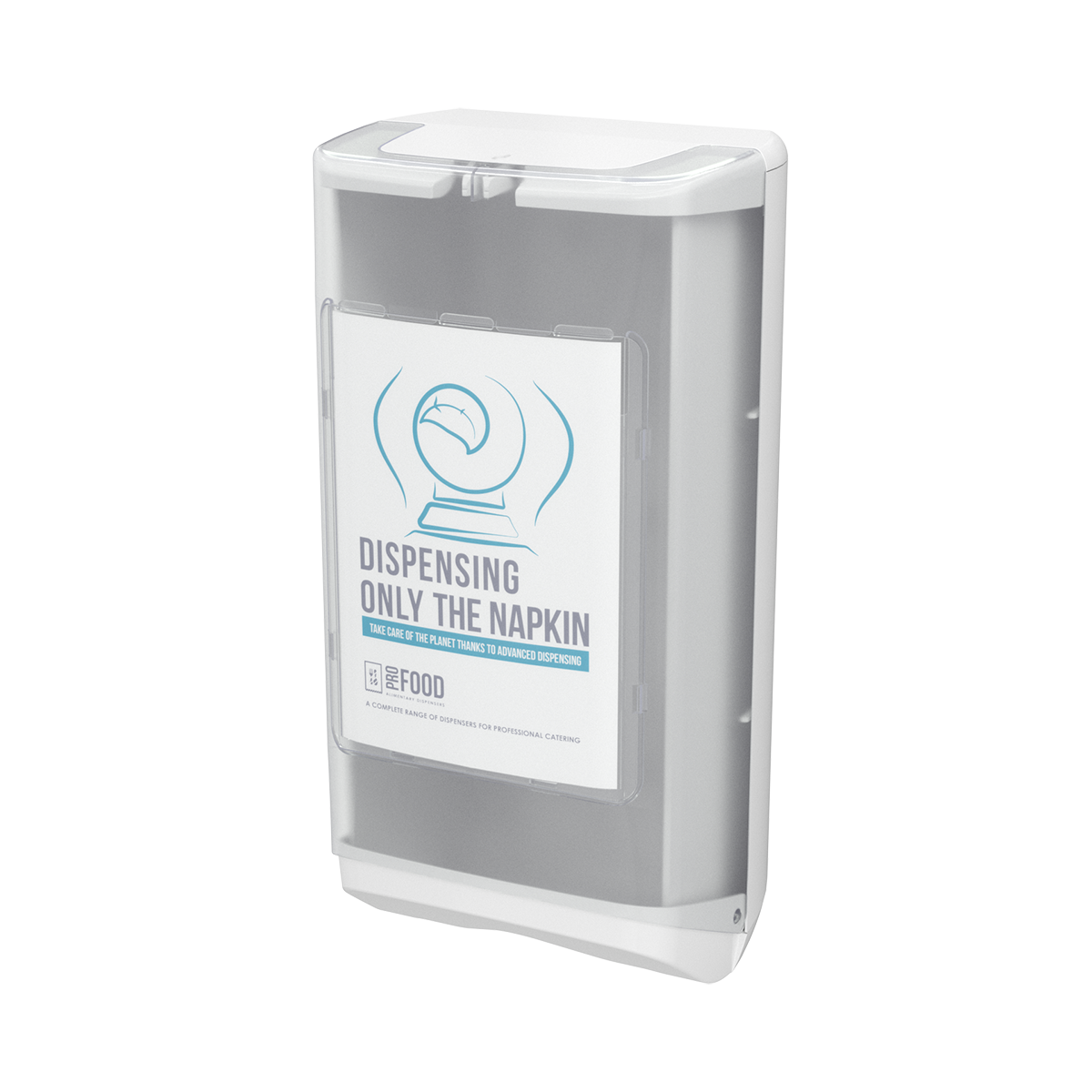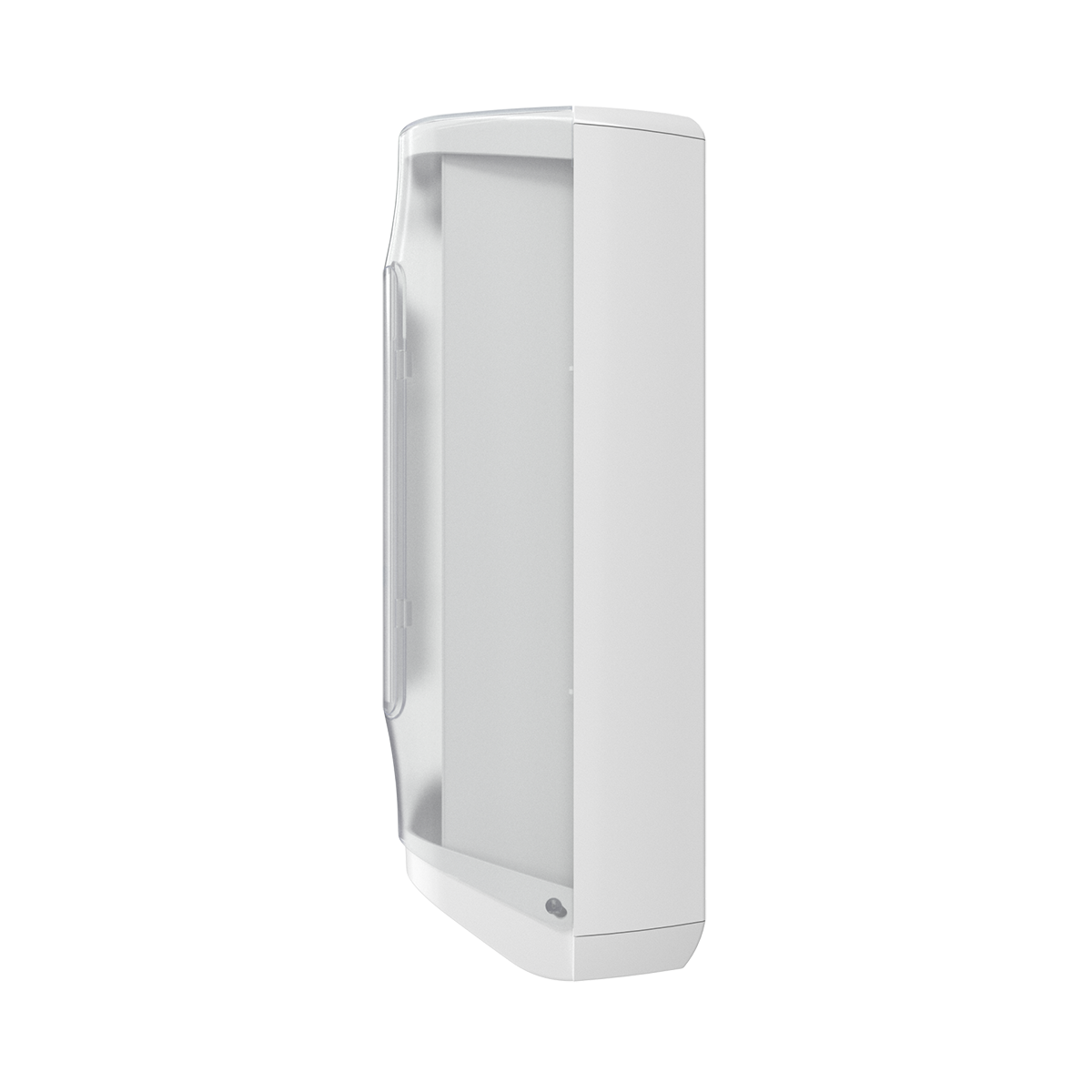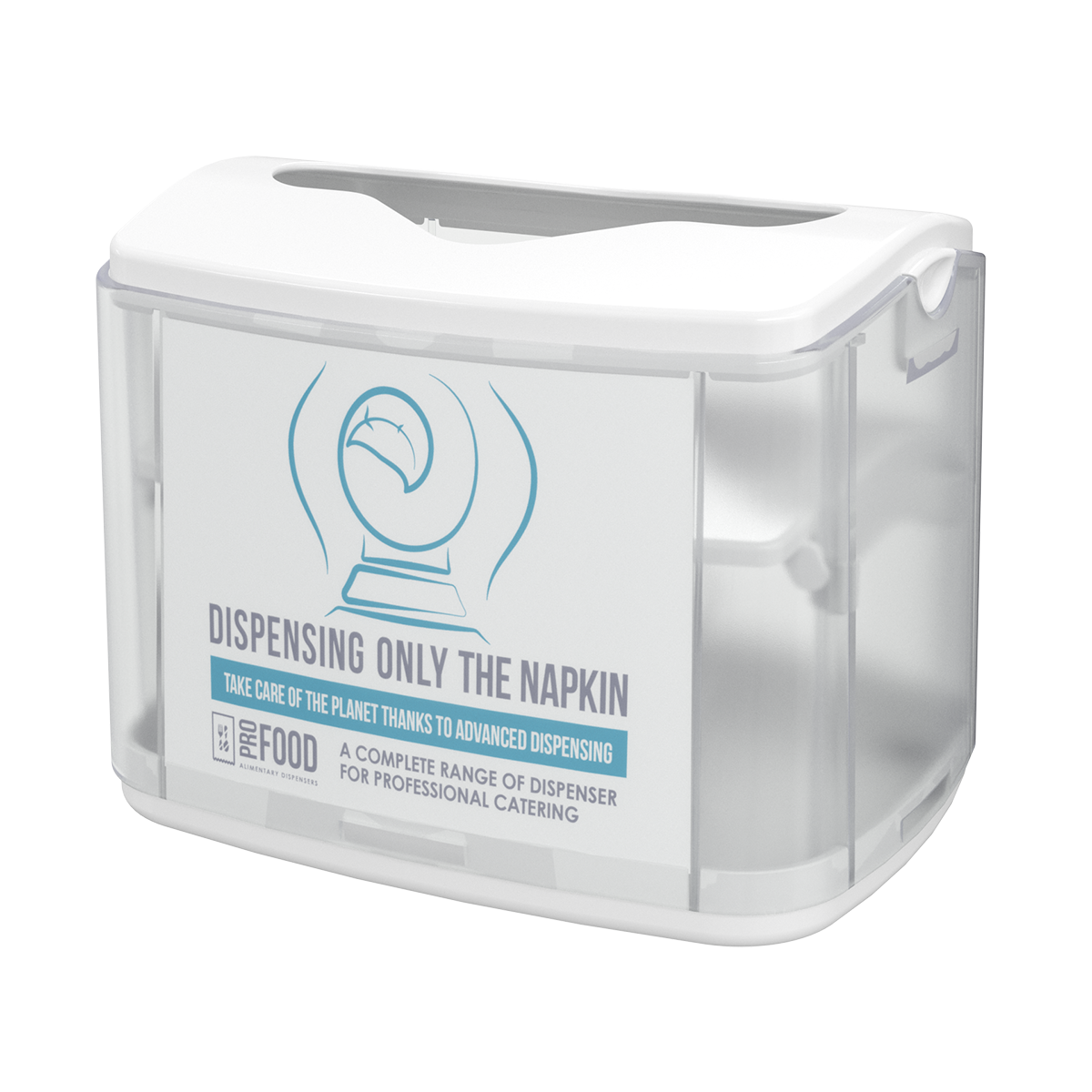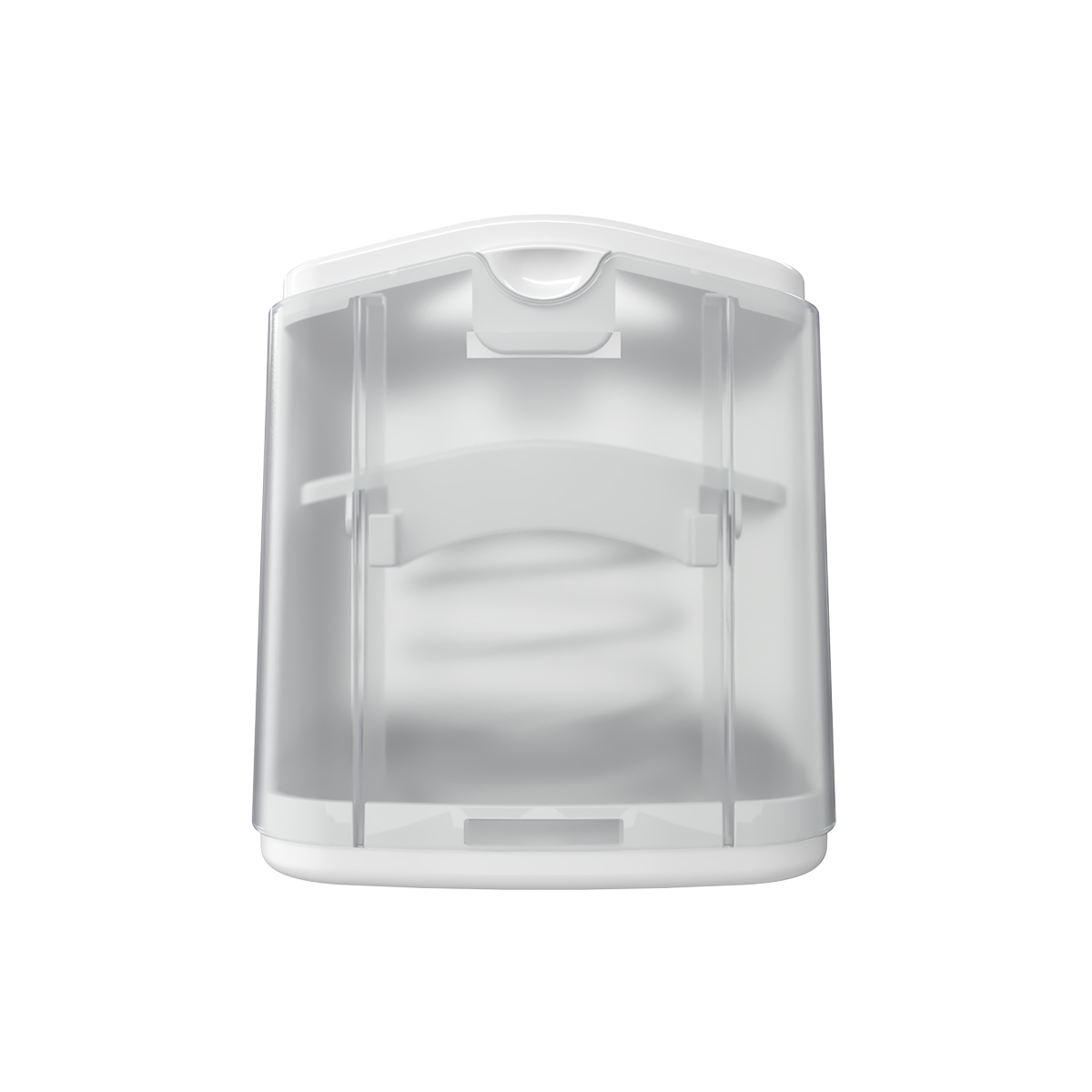 Napkin Dispenser
Transform the dining establishment with our range of modern and practical napkin dispensers, designed to meet the needs of any restaurant business. Whether you require a compact or larger unit, we offer a perfect fit for your customer establishment. Choose from two faceplates, including the small tabletop unit for easy single-sheet access. Crafted from durable ABS material, our dispensers feature customisable advertising inserts, allowing for personalised branding and messaging.
Features
Small tabletop dispenser with a capacity of approx. 150 napkins; available with bone-shaped faceplates for a sheet-by-sheet delivery and retention hook to ease the filling process

Horizontal, spring-operated dispenser with a capacity of approx. 600 napkins

Vertical, gravity-operated dispenser with a capacity of approx. 650 napkin, can be placed on the tabletop with its stand or wall mounted as a space saving options,

Stable rubber studs for a reliable grip on the surface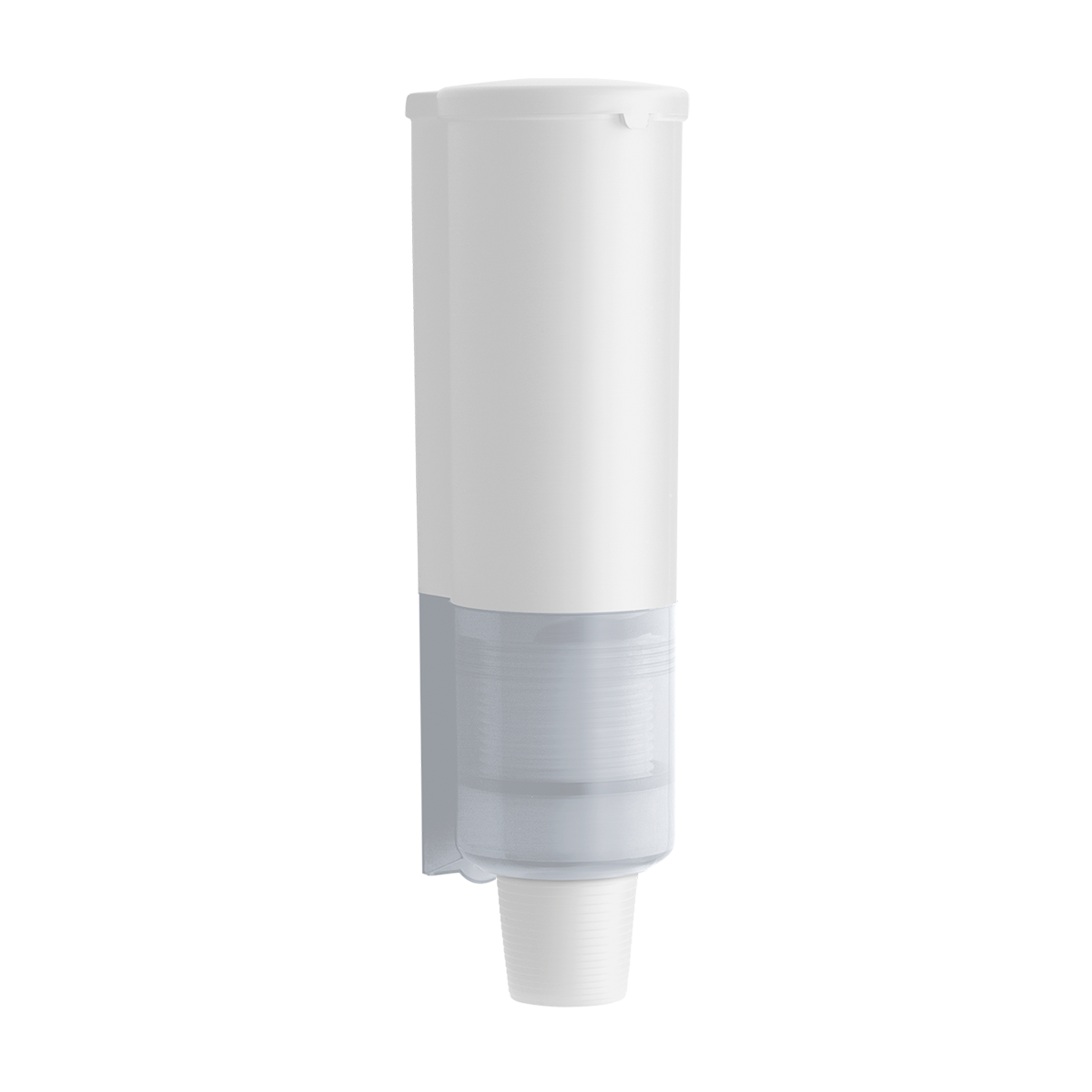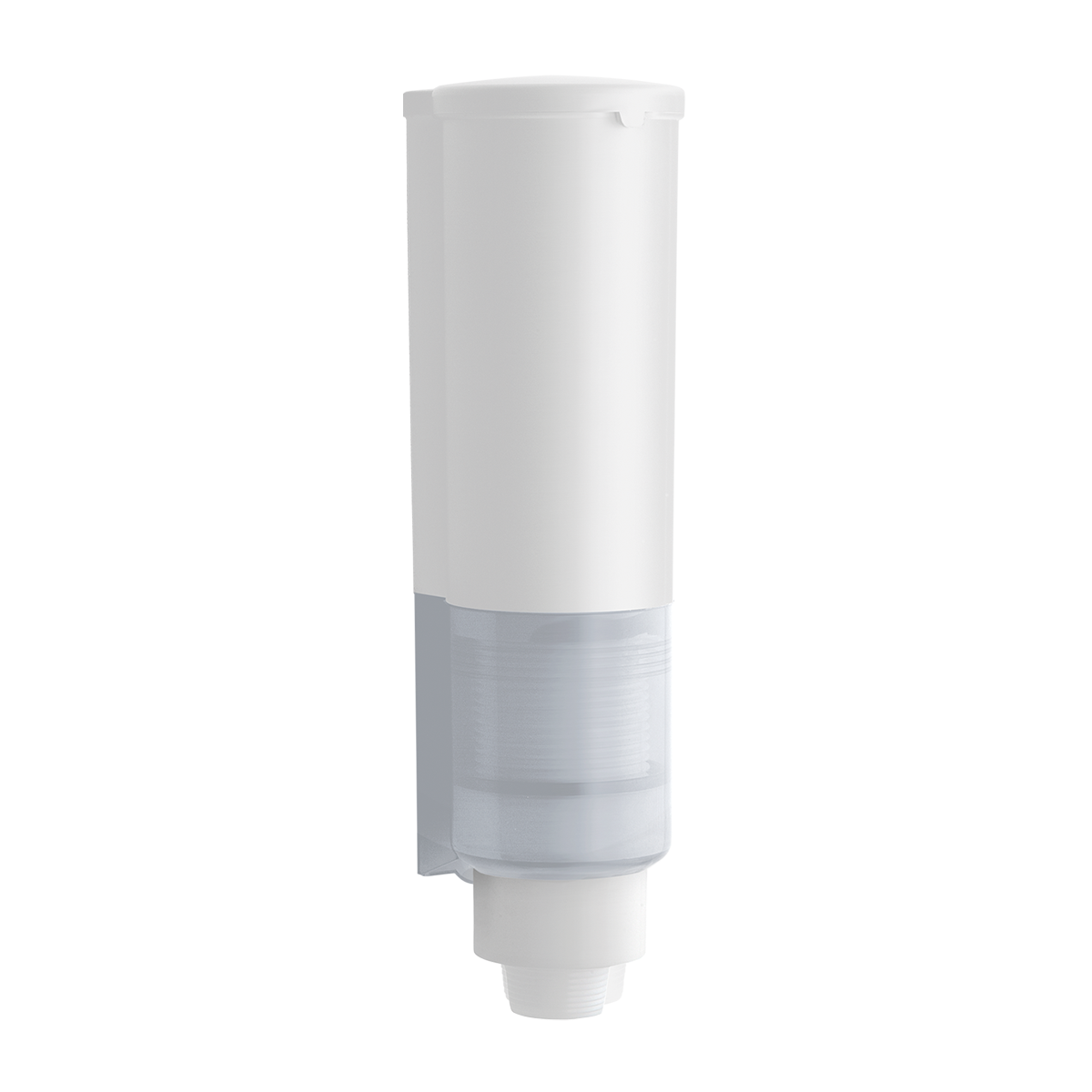 Plastic Cups Dispenser
Our simple and smart cup dispenser solution, is perfect for enhancing private or public areas. Whether placed near vending machines or water coolers, it fits into any setting, offering a convenient and organized way to provide cups.
Features
Available in two sizes: 60 standard cup capacity or 70 espresso cup capacity
Available with an adapter for coffee cups
Made from ABS material to ensure durability
Clear plastic casing for easy monitoring of cup levels, simplifying maintenance and replenishment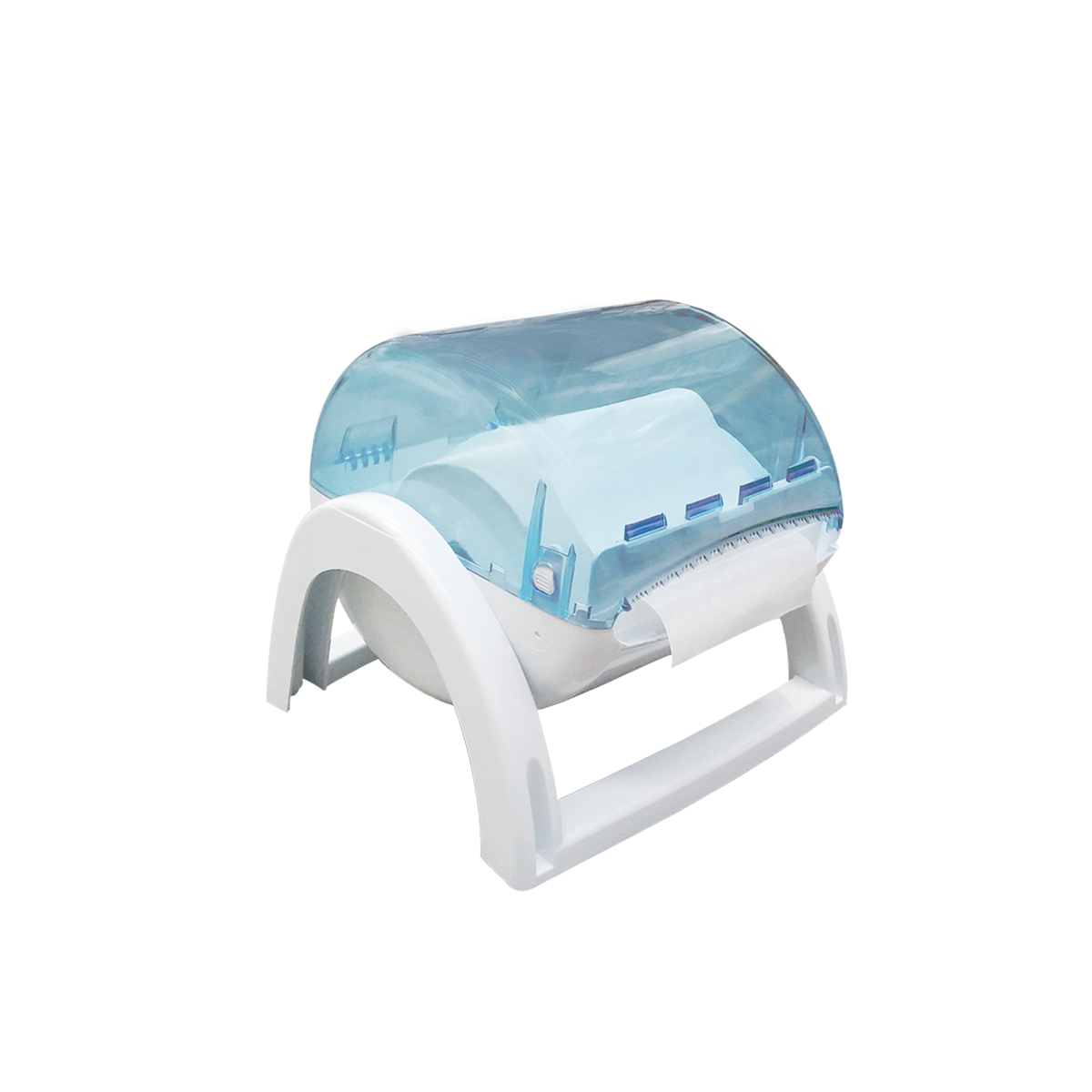 Paper Roll Holder
Our counter-top paper roll holder ensures easy access and convenience in restaurants, while promoting cleanliness. The sealed ABS plastic shell provides optimal hygiene by protecting the paper towels from contaminants. Its durable construction withstands rigorous usage, while the smooth surface allows for effortless maintenance and cleaning.
Features
Suitable for HACCP environments, (Hazard Analysis and Critical Control Points), ensuring compliance with food safety regulations.
Ample supply of paper towels for continuous use with a maximum external roll diameter of 300mm
Transparent window allows for easy monitoring of the consumable level, minimizing interruptions in service
Made form ABS plastic to ensure durability