Datasheet

Myriad Recycled Soap Dispenser
This modern soap dispenser has housing made from 100% recycled material and certified by the EuCertPlast scheme for European Plastics Recyclers.
Robust and high-quality, ideal for frequent use. This environmentally friendly dispenser has a glossy black finish and a window with a smooth join that makes it easy to wipe clean.
Our innovative pumps can work with different types of hand care products, such as liquid and foam soaps, sprays and gels. Bespoke branding with your own brand is available.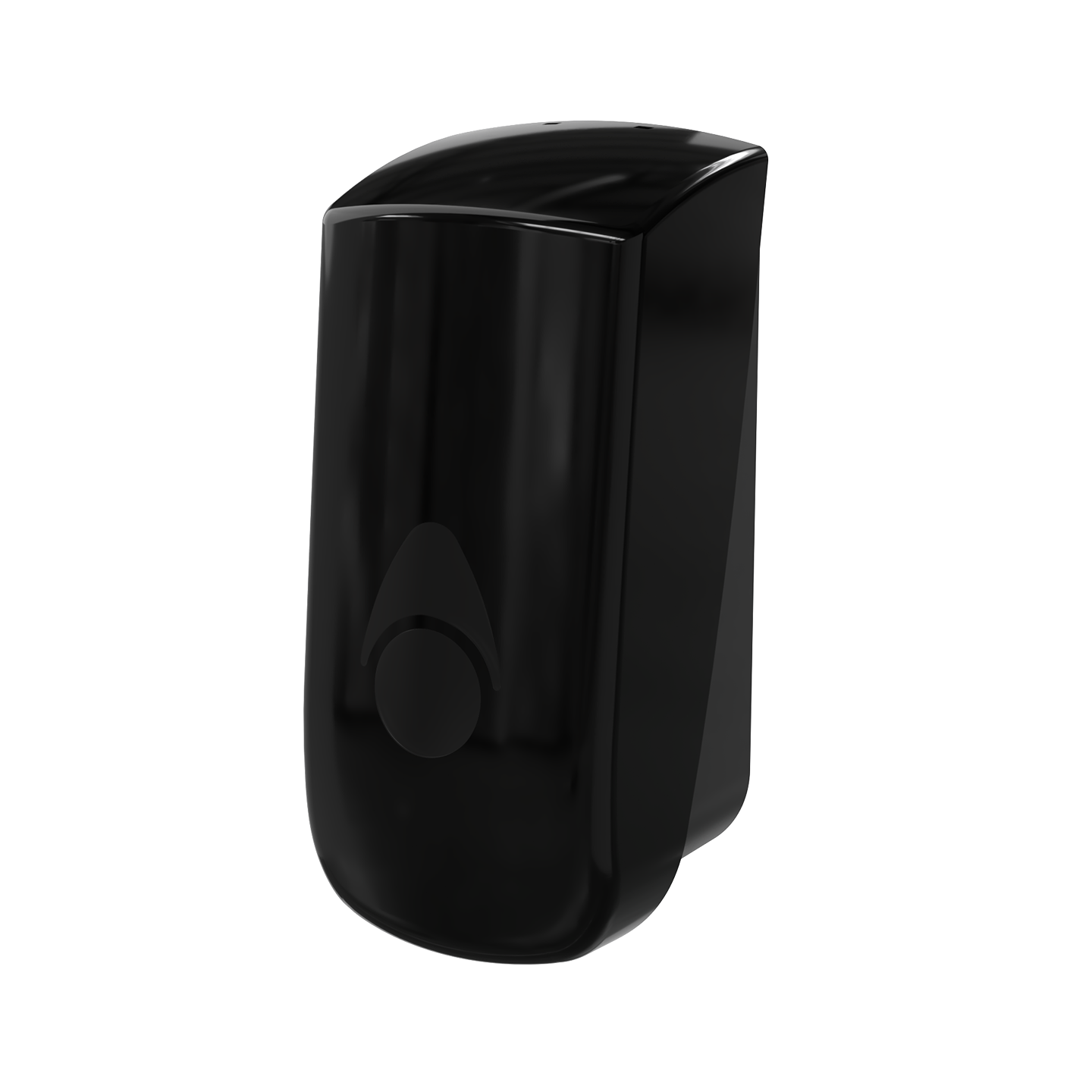 Dimensions (mm) (H x W x D)
255 x 120 x 115
Weight (approx)
0.5 kg
Branding (mm)
Options available on request
Installation
Easy to set up wall mount
Suitability
Flowable liquid soap, gel, spray, foam, cream, disinfectant, beaded or gritted hand gel
Material
Front cover & backplate – 100% post-consumer recycled ABS
EuCertPlast certified
Soap Dispenser Pumps – POM (98%), Other (2%)
Front cover – Translucent ABS
Capacity
900ml refillable reservoir
800ml disposable pouch
800ml disposable institutional pouch
Warranty
2 years
Technical specifications
Dispenser Unit
Dispenser Key
Instruction Sheet/Mounting template
Screw Pack
Sticky pad
In the box
| Part number | Description |
| --- | --- |
| 6LR-KKG/1/X/D9 | Myriad Recycled Soap Dispenser |
Part numbers
Shipping method
Quantity of units
Dimensions
L x W x H (cm)
Net packed weight (kg)
Case
40
63 x 51 x 52
27
Pallet
320
127 x 100 x 117
208
Euro Pallet
300
127 x 80 x 145
196
Shipping info