Innovation in design
At the vanguard of innovation, our in-house design,
quality control, and manufacturing teams are
dedicated to ensuring that our soap and paper
~dispensers excel in performance and efficiency.
We commit to extensive research and development
to remain at the forefront of market trends and to
enhance our capabilities to cater to your distinct
requirements. Our expert designers are in a
continuous process of conceiving, researching,
and testing new product developments, from
initial ideas to 3D prototypes and concept testing.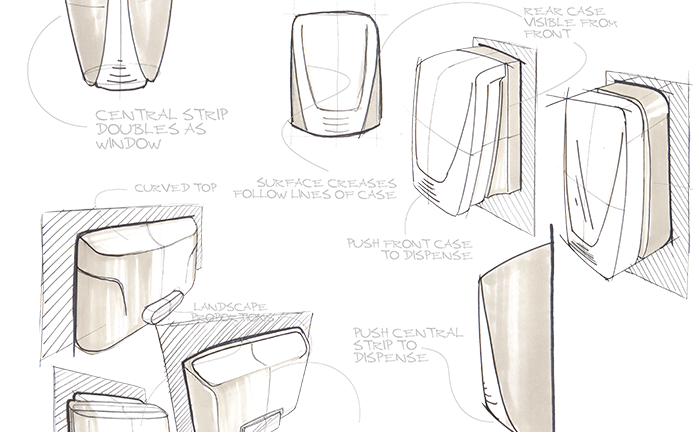 Custom design
Are you in search of a dispenser that is tailored to your unique needs?
Our product ranges encompass custom design options to make them distinctively aligned with your brand. This includes everything from custom colors and logos to entirely bespoke systems. Our seasoned in-house design team will assist you throughout the entire process, from initial ideas and concepts to manufacturing and introducing your custom dispenser to the market.
Our design expertise
Our team of accomplished designers boasts years of experience in the design and development of dispensing systems. Their proficiency in mechanical and electronic engineering equips them to tackle any concept and transform it into a reality. We have a dedicated Project Management team in place to streamline coordination and ensure a controlled process, ultimately leading to a timely and triumphant product launch.
Our core competencies and services include:
Project management
Market research and investigations
Project viability studies and business justification
Ideas and concept generation
Mechanical design
Electronic hardware development
Firmware and Software applications
Rapid prototyping and model-making
Product verification and validation
Product compliance and regulatory support
Intellectual property management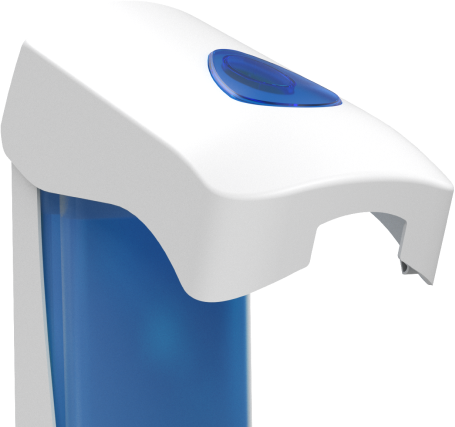 Flexible design
Our interchangeable parts and accessories offer seamless customization without the requirement for full replacements, thus minimizing waste and saving costs. Whether you're transitioning from liquid soap to spray products or adapting to evolving needs, effortlessly mixing and matching different pumps, containers, and styles is possible. With our product warranty, you can have confidence in the long-term reliability and precision of performance. Embrace sustainability while experiencing the flexibility to fine-tune your dispensers to perfection.