Touch free dispensing solutions
Touch free dispensing solutions for effective hand hygiene by Hylab
Straightforward hand washing with soaps and alcohol disinfectants greatly reduces the risk of cross-contamination and infection; however, contamination can also happen by touching the dispensing system. Anything that is touched regularly can become a breeding ground for germs, increasing the risk of spreading viruses and bacteria. For facilities conscious about cross-contamination, touch free soap and hand sanitising dispensers are ideal. It is suggested that the best way to wash and/or sanitise your hands in public effectively and safely is to use touch-free soap dispensers. Hylab offers a range of touch free solution to help reducing the spread of infection.
Modular touch free soap or hand sanitiser dispenser
Hylab's Modular touch-free dispenser is ideal for dispensing liquid soap or sanitiser. No electrical fitting is required, as each dispenser is economically operated by C size batteries. It also features an auto-switch function between two battery compartments for longer running times. To ensure optimum cost savings, the device has a 'sleep mode' and a capacitive sensor that prevents accidental soap delivery.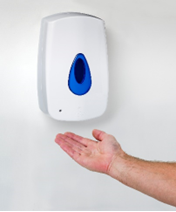 Free-standing hand sanitising stations
Placing hand hygiene stations throughout any premises is becoming essential to help prevent the spread of any virus and germs. Hylab offers a telescopic floor stand for the Modular touch free dispenser, making hand sanitiser available anywhere.

Latest news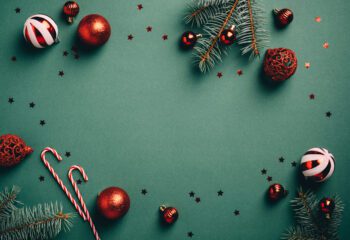 Non categorizzato
Read more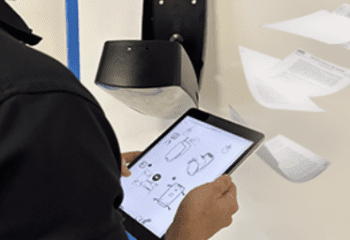 Non categorizzato
Read more